Hello KX3 users,
KX3 is a good companion with JUMA PA1000. If you have also a PX3 Panadapter you can get all the three tracking the frequency by connecting this way.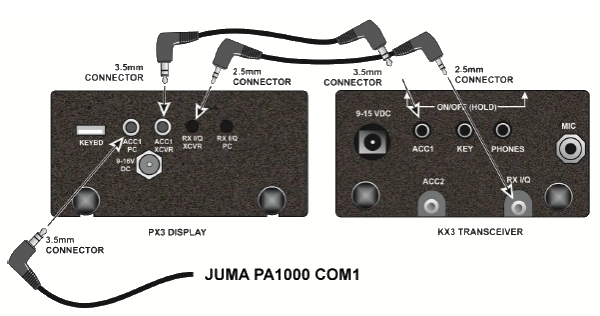 JUMA PA1000 with KX3 and PX3
Note1. Place also PTT cable from KX3 ACC2 connector to PA1000 PTT connector.
Note2. See KX3-PA1000 cable instructions in the user manual found here
www.jumaradio.com/juma-pa1000
Note3. Set the same baud rate to all the three devices.
73 Matti OH7SV